Probably the first thing that springs to mind when you hear the terms mobile home or trailer park home is something uncomfortable, right? These types of living arrangements have been associated with negative connotations. They are frequently treated like simple buildings that floods or violent storms can destroy.
The horrid things you have heard about mobile houses and trailer park homes are just myths and misunderstandings. 
In this article, we'll compare the two of these, allowing our readers to decide which one is the best of the two. Let's get right into it without further delays with mobile homes lined up first.
Mobile Homes
Mobile houses, sometimes referred to as prefabricated homes, are constructed in factories and include steel frames and wheels to facilitate transportation to the home site. If the house is double-wide, it will be constructed in two sections and delivered to the site separately. A decent manufacturing company will call professionals to assemble the two parts flawlessly.
A mobile has wheels for portability, but that does not make it portable for everyday travel. Although it is technically possible to relocate your mobile home repeatedly, doing so would be costly and inconvenient. Mobile houses hardly ever move around.
Moreover, a mobile home move might be expensive, depending on the distance. Moving locally might cost you up to $5000. According to a news source, you should budget $6 to $15 per mile for relocation expenses. Additionally, it would help if you estimated any extra costs involved in finishing the transfer. Costs for the moves need escort cars which might reach $2 per mile. You must make repairs to your axles and tires before relocating if they are in poor condition.
Not to mention the fees associated with setting up your mobile home. Your home will need to be expertly and safely installed on its new foundation. Therefore you'll need your movers. The moving company's expenses should also cover any utility setup.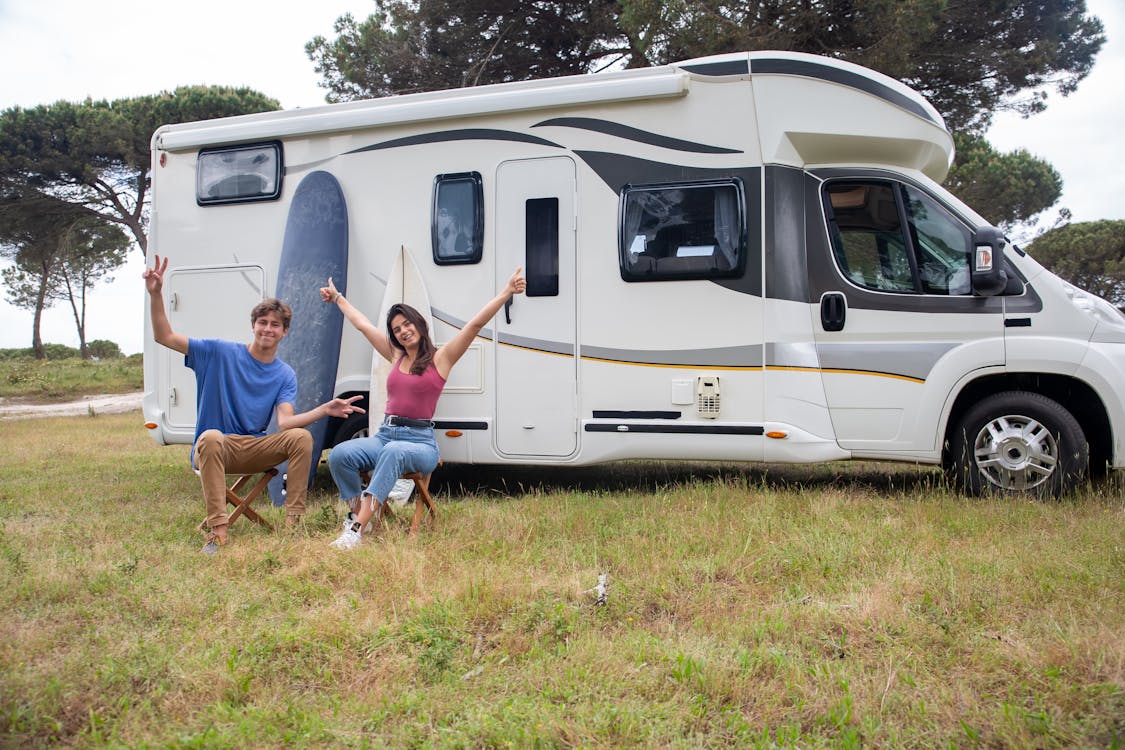 Advantages Of A Mobile Home
Cost Effectiveness
The cost of mobile homes is one of the most important factors when buying one. A prefabricated home often costs much less than a traditionally built home. Soon after the turn of the century, the Millennial Housing Commission published a study citing manufactured homes as one of the "biggest sources of non-subsidized housing in the country."
Structural Integrity
Enacted in 1976, the HUD code governs the construction of manufactured houses. It was specifically created to address the production process in factories. Furthermore, it was established to meet safety, energy efficiency, structural design, construction, and transportation standards from the production site to the customer's home. It is the only federally mandated and administered code currently in place.
Versatility
Manufactured homes provide long-term solutions. Families that own a good site might start modestly and add manufactured modules as time passes because a basic manufactured home can be reasonably priced. A modular home can also be used as a beginning home for families who want to build a bigger, more permanent structure.
Make Your Own Space
With a mobile home's little area, you may be more picky and useful whether you're trying to minimize or are an interior design nut with bespoke home décor ambitions. They provide you the ideal chance to achieve more with less since they are made to accommodate everything you need in a smaller space.
Disadvantages Of A Mobile Home
Land Cost
There may not be as much available property in suburban and less inhabited regions with good access and established utility service. In certain places, the deed restrictions on the land mandate site-built buildings. Modular housing in remote places may be challenging or even prohibitively expensive due to the expense of access and site preparation.
Stigma Surrounding Mobile Houses
Even though many mobile communities are tidy, secure, and practical, living in one has long had a bad reputation. Even though mobile home residents are trying their best to get rid of it, the unavailability of large numbers still means that acceptance is slow.
Long-Term Value
In some areas, the assessed value of prefabricated homes may be considerably cheaper than that of stick-built homes, but this may also be a mixed blessing. It could imply that the related property tax payments are also modest. Although the value of prefabricated homes has historically increased more slowly than other types of property, market factors now have a greater impact on value.
Lender Complications
Buyers of "real property," commonly defined as land and structures permanently erected on that land, are frequently offered mortgages by mortgage lenders. Stick-built houses are acceptable. Even if they are placed on concrete slabs or piers intended to serve as permanent "tie-downs," homes placed on their chassis do not. Typically, lenders decide that because prefabricated houses are mobile, they may be moved at some point.
Travel Trailers
A trailer can be the best option if you're a free spirit and find yourself continually relocating. A trailer is a house equipped with a trailer hitch and designed to be pulled by a regular vehicle or truck.
With a trailer, you can conveniently transport your house wherever you go. Is mountain fatigue setting in? Bring that house down to the shore. The best part is that you don't need to employ a moving company, unlike with a mobile home. That automobile or truck may be backed up to the trailer hitch and moved into motion.
While this is fantastic, you should keep in mind that you don't have a space to grow a garden or have outdoor gatherings. Even though a trailer might be rather modest, it could not be easy to arrange several events. Consider the amount of yard space that exists between you and your neighbors. This raises privacy concerns, but it is not a deal-breaker if you're okay with it. Wifi may also be more difficult to locate, though still feasible.
Advantages Of A Travel Trailer
Wide Range
There are many different travel trailer models available now so that something will fit your present car. You can find simple choices like pop-up campsites for vehicles and SUVs that can only tow up to 1,000 pounds. The most expensive option in this category is a large fifth-wheel vehicle, but it also offers the most amenities.
Easy Travel Plans
This choice allows you more freedom when making travel plans because you require a car to pull a travel trailer. If you tow a vehicle behind your RV, you can bring it along, but the trailer makes your car or SUV the main part of your setup. Driving onto a campsite to unhook a fifth wheel is much simpler than removing a towing rig for a vehicle so you can go exploring.
Reduced Insurance Costs
The insurance cost will rise if you buy a bigger, more expensive car. Insurance for travel trailers costs between $150 and $500 annually. That amount is less than required to safeguard a Class A RV. Finding the best deal is crucial to keeping your annual expenditures low if you drive your RV or trailer full-time.
Easy To Maintain
When towing a travel trailer, there is no need to be concerned about an engine. Due to normal wear and tear, you are left with the parts that need repair. The engine, coupled with an RV, might need a lot of maintenance. The maintenance required to maintain your car in working order will increase as its value increases. To fully utilize this benefit, all you have to do is make sure your battery or generator is in working order.
Disadvantages Of A Travel Trailer
Lesser Amenities
The amenities in a travel trailer will always fall a bit short of those in a motorhome when comparing the two. If you desire to experience luxury as you travel, this option is not necessarily the best. When you pick a travel trailer, you can still have a refrigerator, living space, bedroom, and bathroom, but not all of them do.
The cheapest travel trailers available today usually include limited kitchen facilities and 2-4 people sleeping accommodations. Always expect a larger towing need when there are more luxuries.
Travel Restrictions
Because you are towing something solely connected to your car via the hitch, a travel trailer might limit the areas you can visit. Contrasting this choice with an RV implies that your travel or holiday possibilities are rather constrained. To guarantee that you can get to your location safely, you should also consider the roads and their conditions in advance.
Limited Space
Less space is offered by travel trailers than by entry-level RVs. Similar to how a tiny apartment uses Murphy furniture, flexibility inside the interior of the unit is one technique to maximize the space for a sleeping area. Choosing something compact and lightweight will reduce the strain on your car, but it might not be big enough to fit everyone. A motorhome will be a great option if your family needs a lot of room.
Mobile Home Vs. Travel Trailer: Which Is Better?
Each living arrangement has benefits and drawbacks. Before making your decision, we recommend you compare the pros and cons of a mobile home and a travel trailer. The reason behind this is that different users tend to prioritize different features. Some people want a simple, cost-effective option, while others want one with several amenities and design choices. Take your expectations and budget into consideration and choose the best option. Enjoy comfort on the go with the right living arrangement for you. Best of Luck! 
I love crispy fried chicken, jogging, brisk walk, and I do sleep tight at night.