The beauty of RVing is that it allows people of any age to participate and have an experience of their lives. You are likely to come across a newlywed couple just as a retired couple traveling on the road. However, the stereotypical concept of only couples traveling in a tiny RV has changed over the years to a great extent. 
Besides couples, there are also some families with kids on the campground, making lifelong memories. While couples can somehow manage in a tiny motorhome, a family would need a bigger travel trailer with enough sleeping accommodation. That's where a quad bunk trailer comes in!
Give this article a read to find the best quad bunk travel trailer and make your next adventure more relaxed. 
What Is A Quad Bunk Travel Trailer?
A quad bunk travel trailer, also known as a "bunkhouse," has a special layout with two or more bunks beds. The floor plan is designed to provide enough space for families with kids to sleep comfortably when it's time for bed.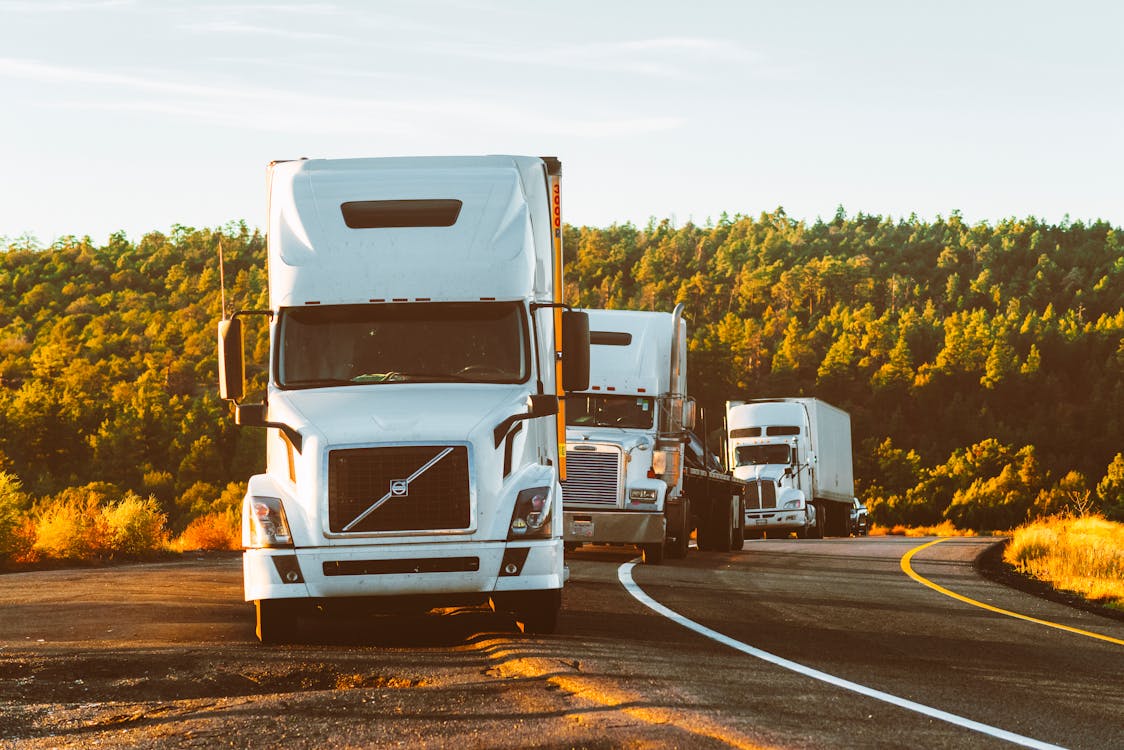 [Source]
As the name suggests, quad bunk trailers have vertically arranged bunk beds to leave more space for the living area. The rooms are generally at the back of the camper with two to four bunks, making it convenient to travel with your family or squad. 
This RV provides more comfort and privacy; you don't need to transform the living area each night. Besides, all essential amenities are available with additional features to accommodate families. 
Best Quad Bunks Travel Trailers
Finding the best travel trailer with quad bunks for your family or friend group who you like to travel with depends on your unique needs. The best travel trailers have high-end features and enough accommodation to suit groups and families. 
We have compiled some great travel trailers with quad bunk floor plans to ease your search.
Highland Ridge Open Range Roamer 310BHS
This Range Roamer from Highland is a good choice for families or large groups, with four slide-outs and a lounge. This trailer gets high points for its generous storage space, including storage drawers and a spacious closet in its master bedroom.
The kitchen has durable countertops, a three-burner cooktop, a pantry, an oven, and a refrigerator. Moreover, the center island with plenty of prep area makes the cooking easy.
The trailer's entertainment center has enough space for a TV. A large slideout in the living room has a seating area, a dinette, and two tables. The rear bunk room has a convertible sofa that can be used as a bed. Also, the trailer equips a top and two side bunks, bringing the total accommodating capacity to nine. 
The interior has hardwood cabinet doors, LED ceiling lights, and an AC unit with a thermostat. There are no carpets in the kitchen and living area, making the trailer easier to clean and kid-friendly. 
It has a single bathroom with a toilet, sink, shower, and medicine cabinet with interior access from the trailer's master bedroom. 
Key Features
Gross Vehicle Weight Rating: 11,500 lbs.

Slideouts: 4

Sleeps: up to 10

Length: 37'3"
Jayco Jay Flight 32TSBH
Jayco is known for making excellent trailers with residential-style interiors and ambiance. This trailer is no different and comes with a bedroom with four bunks and enough storage space to store your belongings.
A queen-sized bed is in the master bedroom, along with closets. An entertainment center creates a separation between the bedroom and the living room, which features a spacious overhead cabinet and a convertible sofa.
The trailer also has a kitchen with an adjacent pantry and dinette. The kitchen has a large acrylic sink, an 8 cubic foot refrigerator, a three-burner cooktop with hood, oven, microwave, and overhead cabinets. This unit also features an outdoor kitchen with a refrigerator, pull-out cooktop, sink, and additional storage cabinet.
Because of the slideouts, the rear bunkhouse is quite spacious. A sofa on the side can be converted to a bunk and has a bunk on top. The other side features two additional bunk beds. The wall at the back has space to place TV and storage cabinets.
The space between the bedroom and kitchen comprises a bathroom with a spacious shower area, a bright skylight, and a toilet with a foot flush.
A two-year warranty backs this trailer to ensure customer satisfaction. The great floor plan with enough sleeping capacity makes this trailer perfect for families.
Key Features
Gross Vehicle Weight Rating: 10,950 lbs.

Slideouts: 3

Sleeps: up to 10

Length: 36'2"
Keystone Passport 292BH SL Series
The Keystone Passport has everything required for a comfortable traveling experience with your family or friends. With enough space for eight people to sleep, this trailer is lightweight and easy to town.
In addition to a bunkhouse, it has a queen-sized bedroom at the front. Though no slide-outs are available, this trailer offers plenty of storage space. 
The bunkhouse has four bunk beds, a shelf for a TV, and a closet to store belongings. One significant feature is the availability of USB ports, so you don't have to share outlets. 
The trailer's living area has a dinette area and equips multiple power outlets with USB ports. With hardwood cabinetry, the kitchen provides enough overhead storage. It has a nice sink, a hooded stove top, and a big refrigerator. 
There is a queen-sized bed in the trailer's master bedroom equipped with USB ports. Some other features include hanging wardrobes, storage under the bed, and lights for reading at night. 
This trailer is praised for its roomy layout and outdoor kitchen, which can be useful for outdoor cooking in good weather.
Key Features
Gross Vehicle Weight Rating: 7200 lbs.

Sleeps: up to 8

Length: 32'33"
Crossroads Sunset Trail SS289QB
If you are looking for a trailer with the perfect combination of enough sleeping capacity and lightweight structure, the Sunset Trail is the one. With aluminum-sided construction, fiberglass front caps, LED lights, and countertops, this trailer boasts quality construction and a spacious, homey feel.
It has a barreled ceiling and a great sleeping space for ten. The trailer's master bedroom features a spacious king-sized bed with two wardrobes. The trailer's living room has a dinette area and a sofa. 
This model has a large kitchen equipped with a range cover, microwave, glass top, and refrigerator. The bathroom includes a walk-in shower and a skylight feature.
The bunkhouse features an upper bunk and a convertible dinette. There are two additional bunk beds and a closet featuring enough space to mount a TV.
There is also an outdoor kitchen with a pull-out cooking station and a mini-fridge. Overall, this trailer offers the same features. 
Key Features
Gross Vehicle Weight Rating: 8705 lbs.

Slideouts: 1

Sleeps: up to 10

Length: 32'9"
Prime Time Tracer Breeze 31BHD Travel Trailer
Another option for the lightweight trailer is this unit with two slides. It has an outdoor kitchen equipped with a small fridge and steel grill and an interior kitchen featuring a cooktop, range hood, light, and a double-door refrigerator.
You will find a large kitchen counter matching the dinette. The cabinets are made from solid wood and have pull-out drawers to organize stuff easily.
The back bunkhouse has one wide bunk and three additional standard bunks. There is a wardrobe with shelves and a roof vent.
Equipped with a queen-sized bed, the trailer's master bedroom has two hanging wardrobes and overhead storage. The other slide area has a big dinette and a residential couch. The entire living room is carpeted to provide a homey ambiance. 
The fiberglass exterior is gel coated to provide additional strength, which is one of the reasons for its popularity among customers. 
Key Features
Gross Vehicle Weight Rating: 7635 lbs.

Slideouts: 2

Sleeps: up to 10

Length: 34'6"
What Should You Look For In A Quad Bunk Travel Trailer?
While it all comes down to your personal preferences and family needs, a couple of factors should be considered for a valued purchase. If you like to travel frequently with your family or friends, the trailer should have enough sleeping accommodations so there is enough room for everyone. 
You should also consider the price factor. Quad bunk travel trailers fall in a range of prices, and you need to investigate a budget-friendly option. You can also try getting a used travel trailer as there are always options available for sale, that too in good condition. 
Finally, consider the quality, as you don't want to spend a fortune on repair and maintenance every now and then. It is advised to purchase from well-known brands that promise to deliver quality products. 
Bottom Line
A quad bunk travel trailer is ideal for comfortably traveling with your family or friends. It allows you to make memories with your family without missing the comfort of your house. Most models have a spacious layout with all essential amenities to allow easy traveling. You can also find lightweight options that are easier to tow than their heavy counterparts, and you don't have to worry about getting stuck in traffic. 
Make sure to research before heading to the market to get your hands on the best deal available. Good Luck!
Find more about:The 10 Best Travel Trailer Brands in (2022)
I love crispy fried chicken, jogging, brisk walk, and I do sleep tight at night.